Mission Success – ASI / Geonics collaboration results in safer future for Lao children
Another UXO clearance mission was just successfully completed with a Geonics EM61-LX2 and the ASI Pointer in Khammouan Province, Laos along a proposed transmission line.
Laos is per-capita, the most heavily bombed country in the world. They'd like to become "the battery" of Southeast Asia via hydroelectric dams. In a mountainous, monsoonal, sparsely populated country with (electric) power-hungry neighbors, it is an obvious direction for the Lao government to move towards. We have included a few pictures from the project.
"The LX2 has performed effectively in locating unexploded bombs in Talong Village. I am glad we invested years supporting Geonics' development of this powerful, lightweight and easy to use detection system." commented Ken Hayes of Aqua Survey, Inc.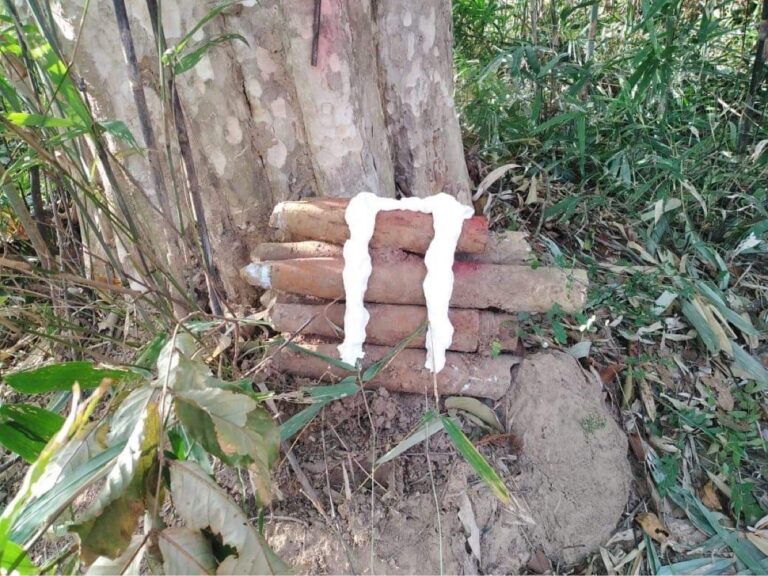 Above:  C4 explosive is placed on discovered munitions in order to be destroyed via a blow-in-place (BIP) detonation
For more information about this Lao UXO project, contact
info@aquasurvey.com
regarding how this system can be utilized to locate treasure, waste drums and UXO.
Aqua Survey recently completed a project in the Philippines as well.
Aqua Survey Vice President Dr. Jon Doi: "Aqua Survey is proud to have been able to virtually train and support a team of Filipinos to use the LX2 to perform UXO clearance in the Philippines last year."
Above:  Lao survey team poses with our Geonics EM61-LX2 system
Learn more about Aqua Survey's land and underwater metal detection capabilities